Search through the comics, or read through a story!
Jump to…
The Usual Stuff
Story lines? Plot? Who needs that when you can have pithy one-liners?

Back To Top
The Bet
Myth attempts to take over the world... again. This time, Myth takes over the presidency of the United States. The question is, can Moth save the day before it's too late?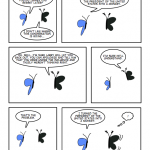 Back To Top
Christmas Special 2010
Because what says Christmas spirit like an overly long comic where Moth and Myth save Christmas?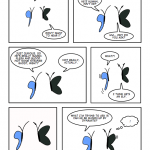 Back To Top